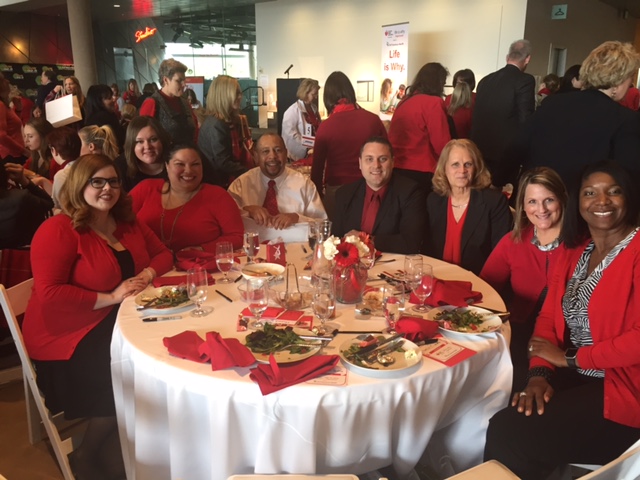 The team at Evergreen Eye Center were proud to attend the South Sound Go Red For Women Luncheon on Tuesday, April 25 at the Museum of Glass in Tacoma. Evergreen Eye Center also sponsored the event.
The attendees toured the Health Expo, enjoyed a heart-healthy lunch and learned more about the Go Red For Women movement in our community. We also listened to the story of a local mom who experienced sudden heart failure and how her life changed after that moment. We then heard from Amber Thiel, founder and CEO of the Healthy Edge, as she gave the event's keynote address.
The American Heart Association was one of the charities chosen by our employees to support in 2017. Employees voted on charities that they felt resonated with the culture or mission of Evergreen Eye Center.
Look for more information on charity outreach by Evergreen and our employees in the coming months.
To learn more about the Go Red for Women in the Puget Sound, visit www.heart.org/southsound.