From Haymaker Media.
Trust the Team Dedicated to the Highest Standards of Eyecare
Your ability to see is precious and integral to every aspect of your life… and being able to live it and enjoy it. As ophthalmologists, our purpose is to preserve and improve your eyesight, and our results show our uncompromising commitment to delivering the very highest level of care.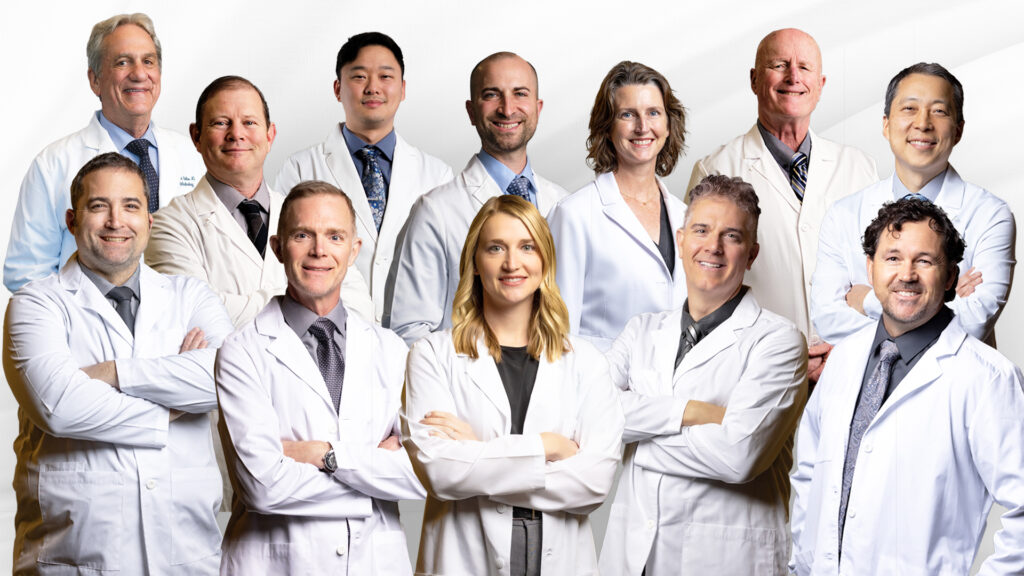 Advanced eye treatments backed by commitment and compassion
At Evergreen Eye Center, we've earned a reputation as leaders in top-quality eyecare who are dedicated to their mission. And our mission is extremely simple: to provide patient-centered care. This has been our priority for more than 30 years.
For our experienced, highly credentialed eye doctors, providing patient-first care means delivering the very best possible patient experience, from comfort, ease, and efficiency to optimal treatment precision and outcomes. It means individualized attention and treatment, genuine compassion, and total commitment to your best interests. It also means offering every modern treatment option and the most advanced technologies available in order to meet your vision and eyecare needs, whatever they are.
At the forefront of eyecare for ease, efficiency, and excellence
Today, many eye treatments — for cataracts, dry eye, retinal disease, and vision correction — are made more precise, effective and convenient than ever before. But not every eye care provider offers the latest, most advanced procedures that make this kind of high-success, low-stress care possible.
At Evergreen Eye Center, we've been at the forefront of high-tech eye care for decades. In fact, we've helped advance the standard of eye care in the Northwest. Our eye surgeons performed the first bladeless laser cataract surgery in the state and were the first in the Puget Sound to offer dropless cataract surgery (no weeks-long postsurgical eyedrops).
And whether or not we introduced it, we use the most advanced methods, because everything we do is geared toward providing world-class care. Our goal is faster procedures and easier recovery for the best possible treatment outcomes.
Convenient locations and exceptional facilities in Federal Way, Auburn, Burien, Seattle, and Tacoma.
Part of our commitment to your best vision, eye health and eyecare experience is to make our care accessible and individualized. That's why there are convenient Evergreen Eye Center locations in the Puget Sound area. We have offices in Seattle, Federal Way, Auburn, Tacoma, and Burien. Each of our attractive, comfortable offices was designed for the highest level of efficiency and with the patient experience and most advanced care in mind.
Surgery centers specializing in cataract and refractive surgery
We perform your surgery, laser treatment or other advanced procedure in our own ambulatory surgery center (ASC). Having your surgery performed in a dedicated ophthalmic surgery center reduces costs compared with hospital-based procedures. It is also how we're able to make the decisions about capabilities and protocols in line with our commitments to highly precise, low-stress, high-tech care.