Corneal Disease
For corneal conditions, trust experienced patient-centered eye care.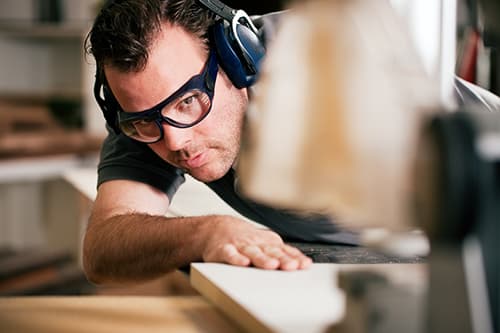 The cornea is the outermost layer of the eye, the clear dome that covers the front of the eye. It allows light to pass into the internal structures of the eye and is responsible for as much as 75% of the eye's focusing power.
Despite being clear, the cornea is a highly organized tissue with interesting properties. Having no blood vessels, the cornea's nourishment and protection come from the fluid (aqueous humor) behind the cornea. The cornea itself is comprised of five separate layers, each with an important function.
The cornea is susceptible to injury and disease. Protect it.
At the front of your eye, your cornea is susceptible to injury. It can heal after minor injuries, like scratches, but deeper injuries can cause scarring, impaired vision, pain, light sensitivity, and more.
There are many other conditions that can affect the cornea, including:
Conjunctivitis (pink eye)
Chemical injury
Keratitis
Corneal dystrophies
Shingles
Ocular herpes
Pterygium
Comprehensive diagnosis, management, and treatment of corneal disease.
At Evergreen Eye Center, we provide leading-edge eyecare, including treating corneal diseases. Using the latest pharmacological, laser, and surgical techniques, our corneal specialists and other ophthalmologists strive to provide the highest standard of care along with the best possible outcomes. From pharmacologic disease management to keratoplasty to artificial cornea, our doctors offer complete support and treatment.
Corneal Crosslinking
Slow or stop the progress of corneal diseases with corneal crosslinking.
There are several disorders of corneal degradation, with keratoconus topping the list. In keratoconus, which is a progressive disease, structural changes (thinning, weakening) in the cornea cause it to thin and become more conical in shape. This causes substantial eyesight distortion, including blurring, multiple images, streaking, sensitivity to light, and more.
CXL: A simple procedure to strengthen your cornea.
At Evergreen Eye Center, we continue our commitment to patient-centered, state-of-the-art eyecare by providing a breakthrough new treatment that slows the progress of corneal degeneration.
With corneal cross-linking (CXL), our experienced, dedicated ophthalmologists apply specialized drops to the cornea, then shine ultraviolet light onto the cornea. This creates a chemical reaction that increases the number of links between fibers of corneal tissue, effectively slowing or stopping the progression of tissue degeneration.
Protect against worsening vision and delay or avoid corneal implants.
With CXL, we're able to accelerate the crosslinking of corneal tissue fibers, increasing tissue strength successfully in 90% of cases. While CXL doesn't reverse the damage that has occurred, it enables us to intervene in disease progression early and reduce or eliminate the need for corneal transplants in the future. Studies have shown that CXL can increase the cornea's strength and rigidity by 3X or more. It can also reduce nearsightedness and astigmatism and may improve your comfort while wearing contact lenses.
Trust the team that's setting the standard in eye care excellence.
Successfully used in Europe for more than a decade, CXL is newly FDA-approved in the US to treat individuals with mild to moderate keratoconus (and who meet other eligibility requirements). In 2014, Evergreen Eye Center became the only crosslinking FDA clinical trials center in the state of Washington.
Today, we are among the first providers in the Puget Sound to offer this outpatient, 90-minute procedure to slow or stop the progression of degenerative corneal disease.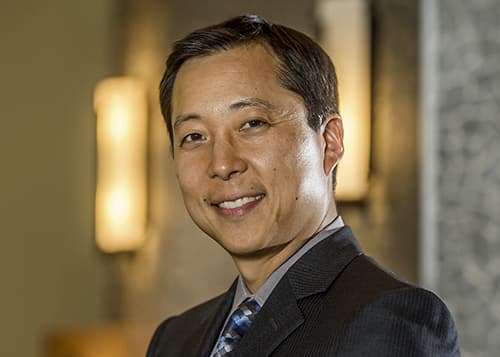 Whatever your eye care needs, Evergreen Eye Center provides excellent care.
The utmost in patient-first care is our sole mission and focus here at Evergreen Eye Center. Everything we do comes from a deep commitment to understanding and meeting your needs, leading with compassion and genuine concern, and making sure you have the best experience with the best possible outcomes. Whatever eye problem you have, we combine the most advanced modern capabilities with an unsurpassed devotion to your best interests.
Click here to schedule an appointment, or call us toll-free at 800-340-3595.