LASIK Eye Surgery serving Seattle, Tacoma and surrounding WA areas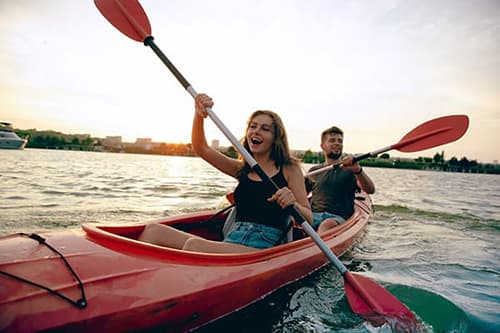 Imagine your life without contact lenses or glasses getting in the way. Imagine being able to see well without fussing with spectacles and contacts, cases, solutions, etc. With LASIK (laser-assisted in situ keratomileuses), great vision without contacts or glasses can be your reality. And with the highly trained, dedicated ophthalmologists at the LASIK Center at Evergreen, you get experience, skill, patient-centered care, and the most advanced, precise LASIK treatment available today.
Live life without glasses or contact lenses with the high-tech LASIK specialists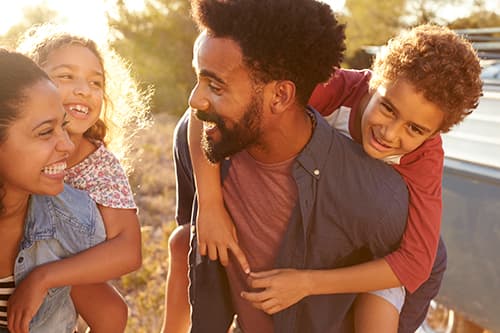 Whether you suffer from nearsightedness, farsightedness, or astigmatism, the well-trained and highly experienced eye surgeons of the LASIK Center at Evergreen can correct your sight effectively, quickly, and comfortably. Our doctors are committed to providing surgery options currently used to treat NASA astronauts, professional athletes, and the US military.
These procedures offer:
Fast, highly precise treatment
Minimal risk and recovery time
Greater comfort
Exceptional treatment outcomes
All-laser LASIK gives you sharper vision without a long, painful procedure
First, our doctors use the state-of-the-art LenSx® femtosecond laser to create a thin, circular flap in your cornea without ever using a blade. We then reshape the cornea using the VISX Star S4 laser with custom wavefront technology. This improves your eyesight by permitting incoming light to properly focus onto your retina. At the LASIK Center at Evergreen, all-laser LASIK only takes 20 minutes to treat both eyes, and most people only feel minimal pressure… and notice a positive difference in their vision right away.
What is LASIK and PRK Vision Correction?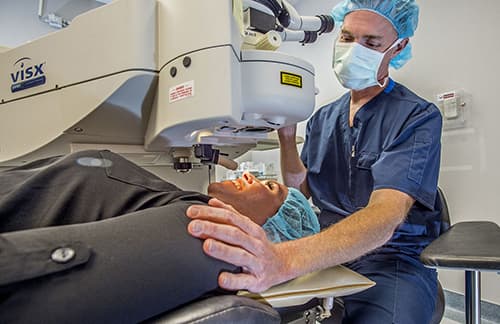 Individuals who are tired of wearing glasses or contact lenses may be candidates for LASIK or PRK. These two procedures have been performed on more than 30 million patients worldwide over the past 30 years. Both of these procedures involve painlessly reshaping the front surface (cornea) of the eye using a laser. With PRK, the laser is applied directly to the front surface of the cornea. With LASIK, a thin flap is first created and then the same reshaping is performed under the flap. LASIK provides more rapid visual improvement and comfort, and PRK will leave a thicker, potentially stronger cornea after the procedure. Both procedures are very safe and effective, and we will help you determine which is the best procedure for you.
Because each patient's eyes are unique, we will develop a personalized plan to meet your specific needs. We also offer the ICL (implantable Collamer/contact lens) and RLE (refractive lens exchange), for patients who may not qualify for LASIK or PRK.
Are you a LASIK/PRK candidate?
Not everyone is a good LASIK/PRK candidate. Patients with uncontrolled diabetes or autoimmune disease, corneal disease, excessive near or far-sightedness, and other medical conditions may not be eligible for LASIK. However, you may be a good LASIK candidate if you are in good health, are at least 18 years old, and have a stable vision-correction prescription.
To determine whether you are eligible for refractive surgery, call today to schedule your consultation today with us. Our doctors will be able to determine which refractive surgery procedure is best for you.
How Does The LASIK Procedure Work?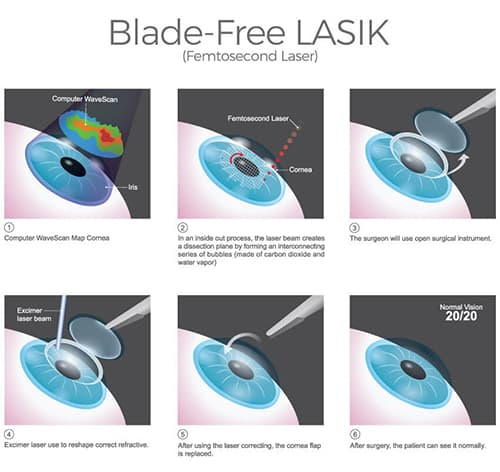 This outpatient procedure is performed by an eye surgeon (ophthalmologist) and usually takes approximately 20 minutes. Before the procedure, your Evergreen surgeon uses topical anesthetic drops to numb the eyes and keep you comfortable. We may also use additional oral medication to help you relax. After instilling the drops, we use a lid speculum to keep the eyes from closing, and then create a thin flap on the cornea using a femtosecond laser. Next, your ophthalmologist uses the excimer laser to precisely contour the cornea to focus your eye's vision. The flap is then gently centered on the cornea, and drops are placed on the eye.
LASIK Seattle, WA
For more information about LASIK treatment or another vision-correction procedure at the LASIK Center at Evergreen, or to schedule an appointment, call 800-340-3595.