Insurance, Billing and Financial Policies at Evergreen Eye Center
At Evergreen Eye Center, our goal is to provide the highest standard of care, including when it comes to keeping you informed about insurance, billing and financial concerns. Read on to find out more about our policies and practices.
Insurance plans accepted by Evergreen Eye Center
For cataracts, glaucoma, dry eye, retinal disease, corneal disease or other medical eye issues, we accept a wide range of insurance plans from many different providers. Below is a list of the insurance carriers and plans we participate with. Please remember that different carriers and different plans have different requirements. These can include needing to present certain information or ID at your appointment or specific limits to your coverage or eligibility. In addition, coverage and eligibility can change, so please contact your insurer for direction with detailed questions or concerns.
Payment types accepted at Evergreen Eye Center
For payment of patient-responsibility portions of insurance-covered care, and for LASIK or other treatments not fully covered by insurance, we accept:
Cash
Check
Credit cards: Visa, MasterCard, American Express, and Discover
Flexible and Health Savings Accounts (FSA/HSA)
Debit cards
Pay Bill Online
We also offer affordable payment options through third-party financing for those who qualify. Have additional billing or insurance questions? Call 800-340-3595.
Financing
Care Credit®
CareCredit healthcare credit card for better vision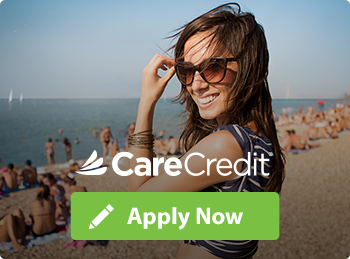 We offer limited financing for certain procedures through Care Credit.
There is an easier way to pay for your vision care including LASIK. We're pleased to accept the CareCredit credit card, North America's leading patient healthcare financing program. CareCredit lets you begin your procedure immediately — then pay for it over time with monthly payments that fit easily into your monthly budget. Whether you're considering LASIK, need cataract surgery, or it's simply time for new glasses or contacts, CareCredit can help you see clearer, sooner.
Your healthcare credit card
CareCredit is the credit card exclusively designed for healthcare services. CareCredit offers special financing on purchase of $200 or more* for healthcare procedures not commonly covered by insurance, including LASIK and Premium-IOLs. Why put off improving your vision tomorrow, when you can see clearer today?
*Subject to credit approval. Minimum monthly payments required. Visit www.carecredit.com for details.