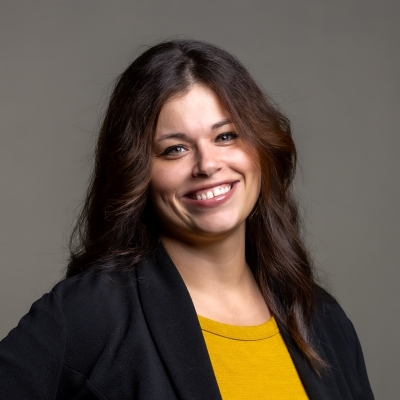 Bridgette T. – Practice Administrator
When I left my last position, I was disappointed in the industry. I had lost faith in the mission of medicine; thinking if the group I worked for could not figure out the secret then who could? Even so, I was drawn to EEC; I had heard about this company's respect for employees and how they are committed to creating a great environment rewarding innovation and the desire to put patient care first. I was skeptical. Happily, I was wrong.
At EEC the people genuinely care about each other and work together as a team towards the group's vision. We get great satisfaction and take pride in being in a role that can make a small difference in someone's life. We care about helping people and making an impact and working at EEC allows us to do that.
Very early, I realized EEC is striving to do something special and I just knew I had to be a part of it.
---
Roget L. – Director of Information Technology
I chose Evergreen Eye Center to be a part of the experience. The IT world can be so advanced and working at Evergreen has allowed me to be involved in the technology that's rapidly changing. Being able to facilitate an effective and secure system provides patients an experience I know will be a great one. I am proud to not only support our technology but be a part of a great organization.
---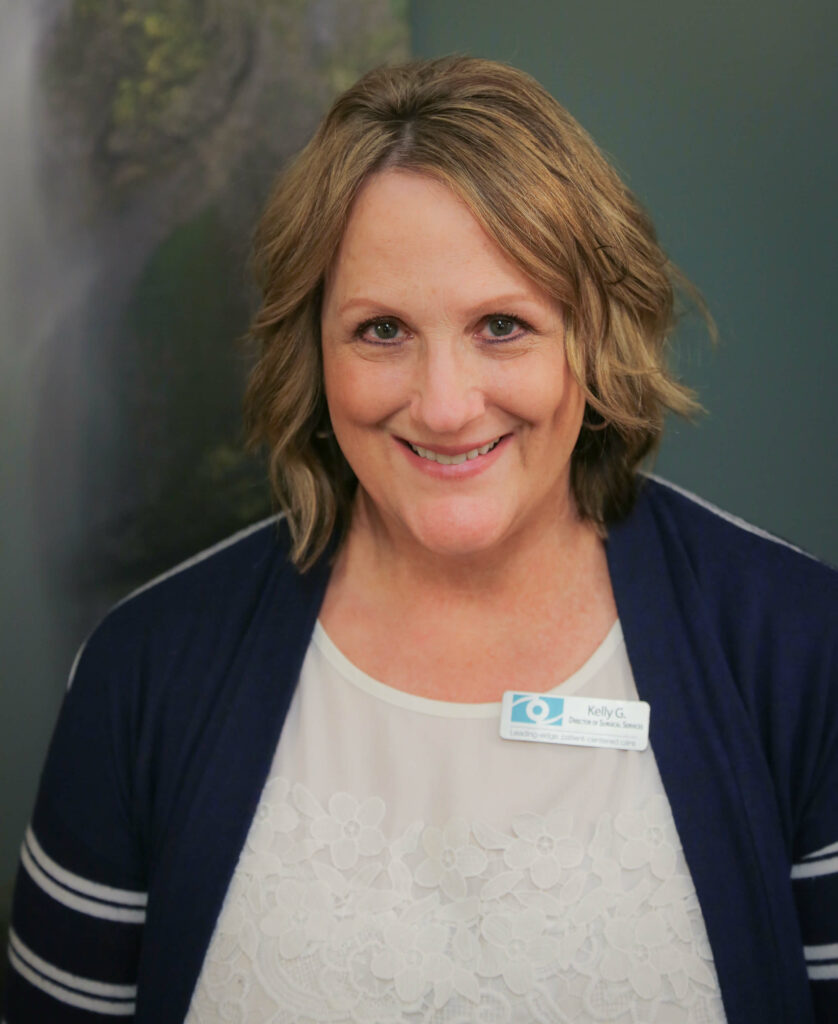 Kelly G. – Director of Surgical Services
Working at Evergreen Eye Center has allowed me to grow both personally and professionally. I am honored to work alongside stellar staff and physicians whose number one goal is to offer patient centered care to every patient. At EEC, we offer the latest technology available to our patients, and it's incredibly rewarding to be part of a patient's education process, surgical planning, and overall surgery experience.
---
Amber P. – Regional Call Center Manager
I am very proud to be a part of an overall experience that can enhance daily living for our patients. Having a grandfather that lost his left eye due to corneal issues is what led me to the ophthalmology field. He lost his independence with driving and many other daily activities when he began losing his vision. I wanted to know more about how we could have prevented or preserved his vision and help others like him. Working at Evergreen Eye Center has not only allowed me to learn more about the anatomy of the eye, but it has allowed me to participate in improving the quality of people's lives and I am truly blessed to be a part of their life changing experiences.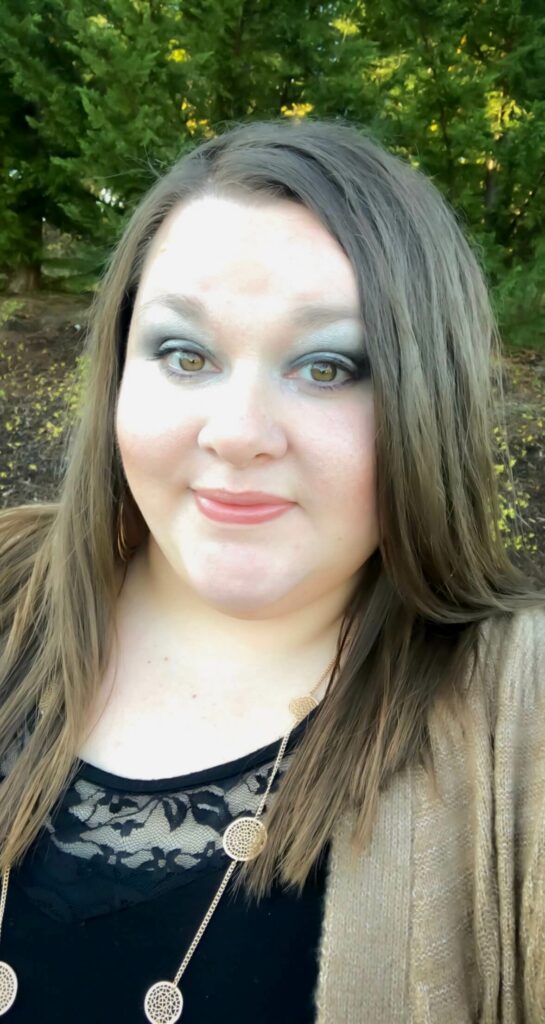 ---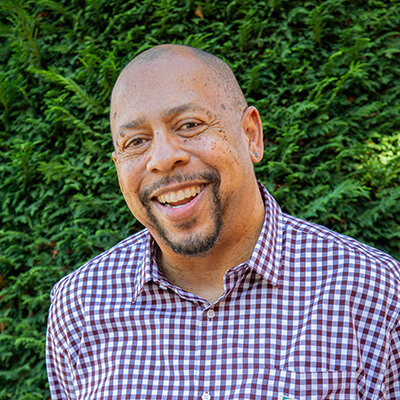 Brian C. – Practice Development Specialist
Evergreen Eye Center picked me up when I was down. I spent several years working in the hotel business when I was suddenly laid off during the economic crisis of 2008. After unsuccessfully searching for comparable hotel work I refocused my efforts to look for employment in the healthcare industry. Opportunity presented itself in the form of Evergreen Eye Center as a scheduler helping patients with appointments and answering questions by phone. I have always enjoyed helping people and resolving problems so this was right up my alley.
I found I truly enjoyed the work and tried to gain as much knowledge as I could. The providers at Evergreen are approachable, knowledgeable, professional, and dedicated. They have helped support and further my development in this industry. I now get to use the knowledge gained over the years to promote Evergreen to the local community as a Practice Development Specialist. In the end, I enjoy what I do, the environment I work in and the people I work with at Evergreen Eye Center.
---
Kim V. – Seattle Clinic Manager
I come to work at Evergreen Eye Center every day because I believe in our mission; "leading-edge, patient-centered care". I strive to serve each patient with a compassionate and courteous manner because every single patient matters. My passion lies in improving and maintaining patients' eyesight through education and innovative technology that our high-tech organization has to offer. I am honored to be working alongside some of the most dedicated and experienced physicians in the eye care field. It is truly the best job in the world!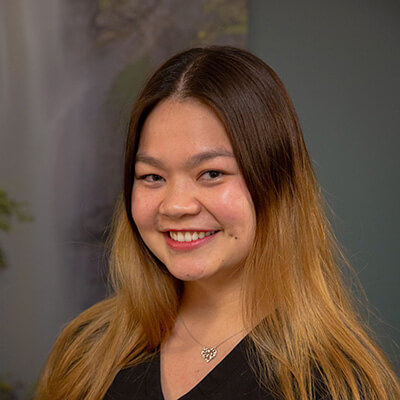 ---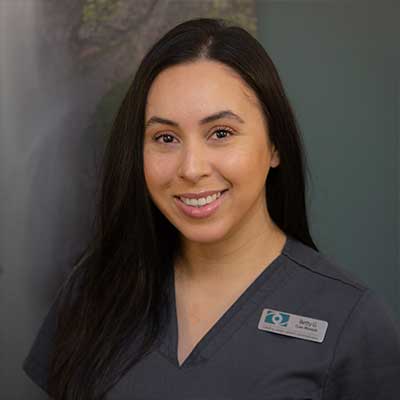 Betty G. – Federal Way & Tacoma Clinic Manager
I've discovered fulfillment in my career by building positive relationships and seeking opportunities to make a positive impact.
Whether it's a patient, or staff member I'd like to be able to make a difference for them by genuinely listening, taking interest, and supporting their needs.
---
Harneet C. – Auburn & Burien Clinic Manager
The purpose of life is not just to be happy but for it to be useful, to be compassionate, to have it make some difference that you have lived and lived well. Similarly, when you have a sense of purpose at work you feel passionate, innovative and committed, and that's what I feel. My outward-looking focus is on serving the organization. This purpose enables me to have a personal hope for future and create a value for my patients.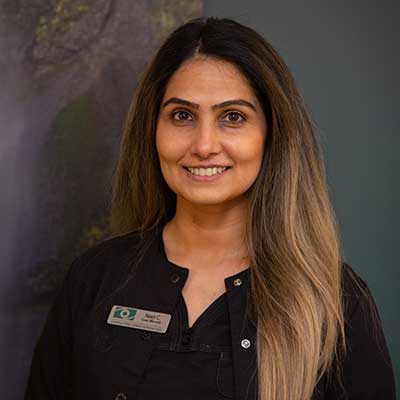 ---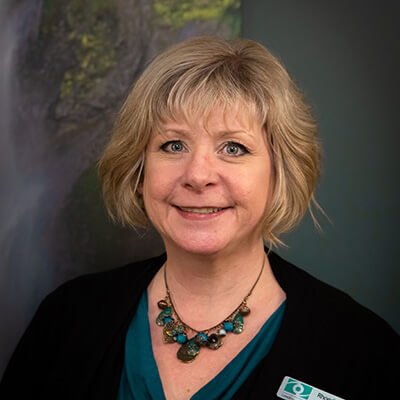 Rhonda W. – Triage Technician
I was recently asked "why" I am so excited to be working at Evergreen Eye Center. I mean, I get to be a part of the team that helps restore and preserve sight! How cool is that! EEC has so much to offer both patients and staff, and being in the position to explain the urgency of an eye issue, a diagnosis, as well as discussing testing that may be needed, a medication that was prescribed, or a procedure, can make such a difference in people's understanding of their particular eye conditions. I believe this helps people truly understand and at times even give them hope. Being a part of this company keeps me looking forward to each new day, and gives me the energy, positivity, and strength to become better. Also, I get to work side-by-side with so many intelligent, wonderful, caring, (and some even amusing) people, and I am always learning, questioning, encouraging, and sharing my knowledge and strengths with them as well. That's what I expect of myself and the company I am so proud to be a part of!
Eye care = I care.