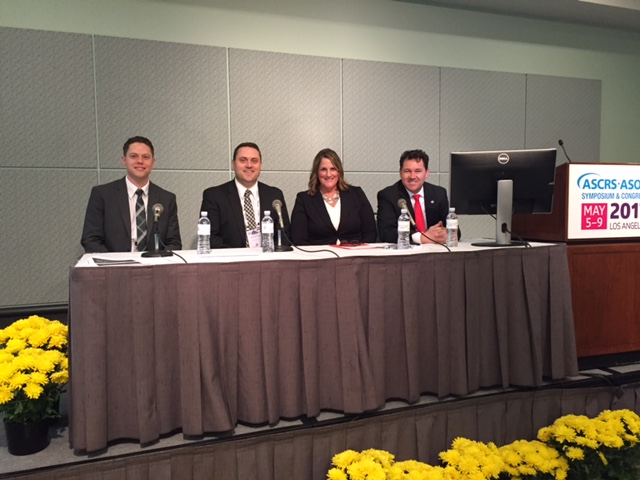 Members from Evergreen's executive leadership team — along with practice partner Dr. Robert A. Tester — lead sessions at the ASCRS-ASOA Symposium & Congress earlier this month in Los Angeles.
This annual meeting offers educational opportunities for anterior segment specialists, practice managers and leadership professionals, as well as ophthalmic technicians and nurses.
The first session, titled "How a Helicopter Crash Shaped an Ophthalmic Practice in Transition: Lessons Learned as a Navy MEDEVAC Coordinator," outlined Practice Administrator Zach Smith's personal experience in the Navy and how he drew parallels between that and the work he currently does for Evergreen Eye Center.
The second session, titled "Converting a High-Volume Cataract Practice to Dropless Surgery: Benefits, Process Considerations and Recommendations," was highly attended with a dynamic Q&A session. The panel discussed Evergreen's adoption of this innovative procedure and what it meant to implement it at our practice. (To learn more about dropless cataract surgery at Evergreen, check out our blog post about KING 5's story on this procedure.)
The team looks forward to attending the conference next year in Washington, DC!