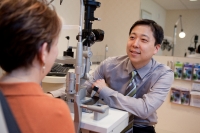 Seattle, WA, August 2, 2013 –Evergreen Eye Center's Dr. Gary Chung was named to this year's list of Top Doctors in the Seattle metro area. Dr. Chung was one of 16 area ophthalmologists to make the annual list. To compile this year's list, Seattle Met asked over 1,100 area health professionals: If you or a loved one needed medical care, whom would you choose? Over 7,000 nominations were received – from Seattle, Kirkland, Bellevue down to Renton, Tacoma, Olympia and beyond– and the Top Doctors were named using this list. The Seattle Met "invited an anonymous advisory panel of administrators, doctors, and nurses from local hospitals, clinics, and practices to vet the list and share their expertise, further authenticating the results. The final list represents roughly the top 10 percent of nominations in each specialty."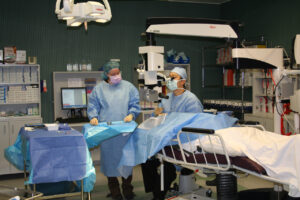 Gary W. Chung, M.D. is one of the pioneering doctors of Evergreen Eye Center, the only clinic in the Seattle-Tacoma, Olympia, or Bellevue area to offer blade-free, laser-assisted cataract surgery with the femtosecond laser – the first and only laser of its kind for cataract surgery in the state of Washington.
The 2013 Seattle Met Top Doctors feature can be found in their August issue. Please click here to read more about the rankings. This is the second award for Dr. Chung this year, as he was also named to the Seattle Magazine's 2013 list of top doctors.