Earlier this month, the team at Evergreen Eye Center hosted its REFRACTIVE RULES! continuing education event for community optometrists. One important way that Evergreen demonstrates its commitment to empowering, supporting and collaborating with local optometrists is by offering continuing education (CE) credits. The courses are accredited through COPE®.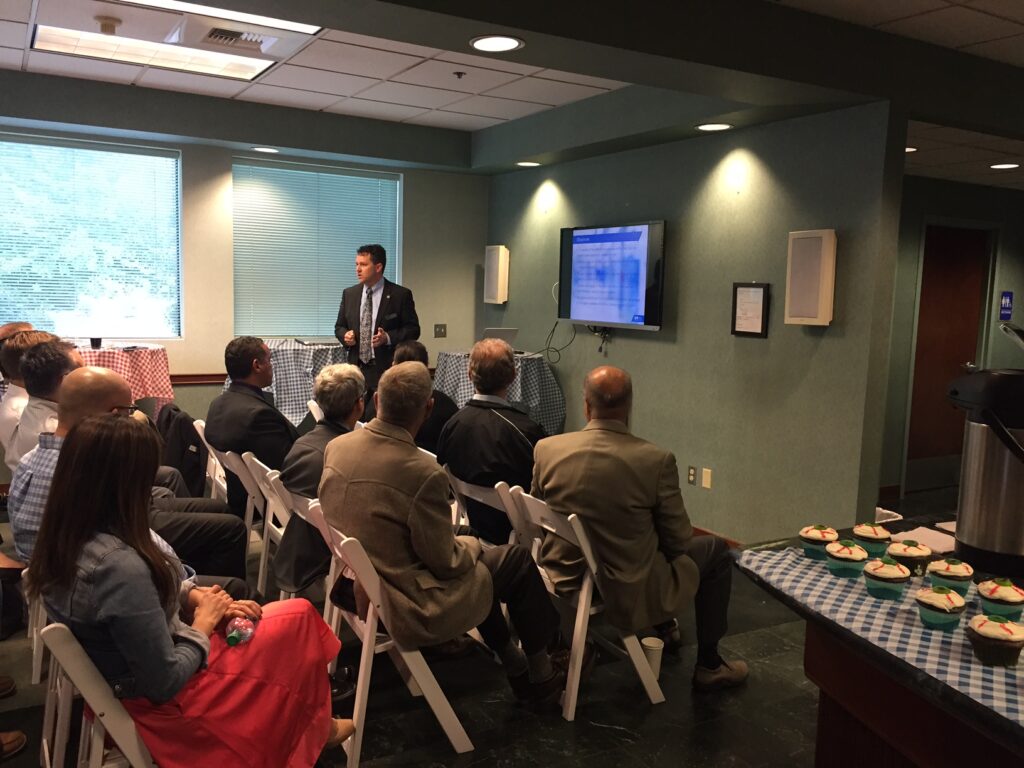 Evergreen doctors gave rousing talks about the latest advances in LASIK (and other refractive surgery options) as well as best practices for post-op patient care. Three talks were given, followed by a question and answer session.
A BBQ dinner was served for those coming directly from work. The evening ended with dessert and coffee, allowing attendees to network with colleagues and explore our ambulatory surgery center.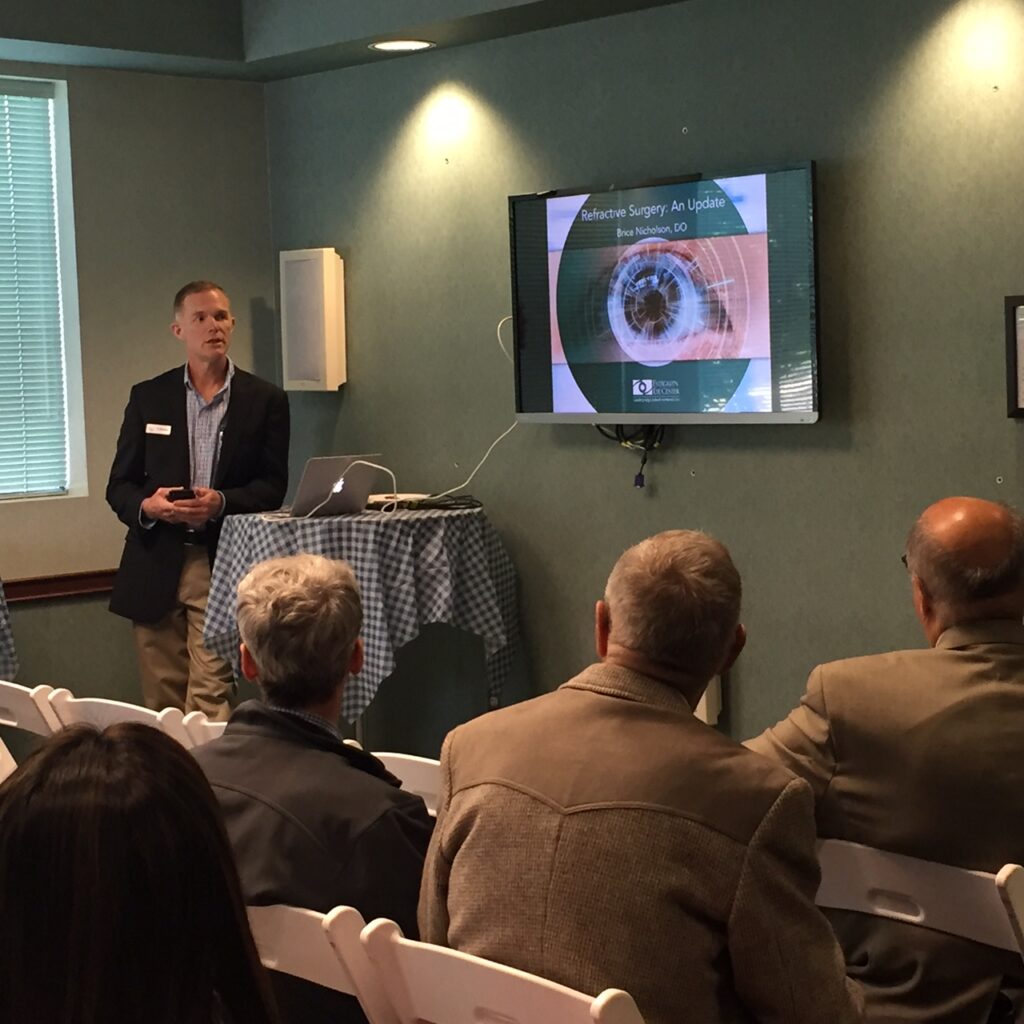 Evergreen will host another CE event in the fall. Stay tuned for more details on that event as we get closer to September.
In the meantime, optometrists can also learn about surgery firsthand and earn CE hours of credit by observing surgery. During a session, optometrists can familiarize themselves with the technology, surgical technique, and the referral and co-management process.
For more information about CE credits for observing surgery, contact our Physician Liaison or visit our CE page.