If you have not been to Evergreen Eye Center's Federal Way location recently…you might be surprised when you drop in! We are in the middle of a remodel.
Our flagship location is getting a beautiful facelift. Stylish new surroundings will soon be ready for our patients and their families as well as our dedicated staff. We listened to patient feedback on what they would like to see in a facility and incorporated the latest in clinic design to create a space that is welcoming as well as more functional.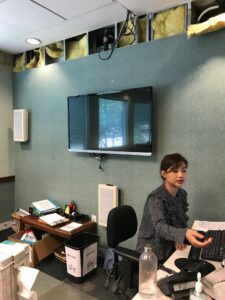 In the meantime, we hope you will excuse our temporary desks and the construction! We promise it will be worth the wait.
The updates are slated to be done in late September/early October.