During a week when temperatures in the greater Seattle area are set to hit 100 – a dunk chair seems like a very good idea. Especially when you can raise money for a great cause!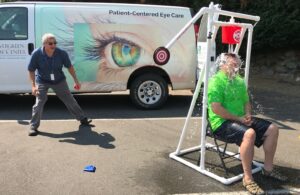 Members of Evergreen Eye Center's senior leadership (and a few docs!) took turns sitting in the chair while employees took aim. For a modest donation, employees got three chances to drench the boss. For a more robust donation, employees could run up and push the target ensuring a deluge of icy cold water onto their wary victim.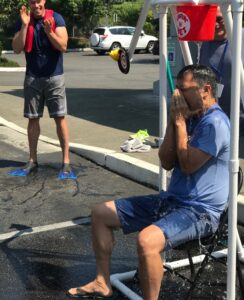 All money raised benefits our walk teams for The Heart Walk and The VisionWalk. Evergreen employees pick charities to champion each year. These are two of the various community charities Evergreen will support in 2017.