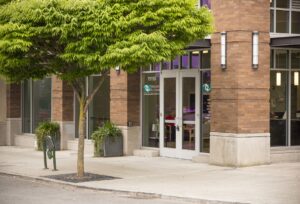 Evergreen Eye Center is thrilled to host an open house at our new Burien office location. We are collaborating with Discover Burien for this fun event.
The open house will be on Wednesday, July 18 from 5:30 until 7 p.m. We will be serving smoothies from Emerald City Smoothie in Burien, snacks and other assorted beverages. We will have fun prizes and a special discount on LASIK for attendees.
Stop by, grab a bite to eat and meet some of our staff and doctors! Our new office is located at 15153 5th Ave SW in Burien Town Square, near Merrill Gardens. The décor is beautiful and we look forward to showing it off to our new neighbors!