Do you have cataracts? You may be wondering if it's time to have them removed.
The good news is that cataract surgery is an incredibly safe procedure to undergo, with few complications. But as with any surgery, cataract removal poses some risks.
The key to having the safest possible procedure? Make sure you choose an experienced, board-certified cataract surgeon.
A board-certified surgeon minimizes potential risks and increases your chances of having an effective and safe procedure. Keep reading to learn why the best cataract surgeons in Tacoma and beyond are board-certified.
What is Board Certification?
Board certification is the gold standard for the industry's leading cataract surgeons. A board-certified surgeon is an ophthalmologist who's received a certificate from the oldest medical specialty board in the U.S. – the American Board of Ophthalmology (ABO).
The ABO opened its doors in 1916 and has maintained an exemplary legacy of leadership since. Certificates from this specialty board are the only ophthalmology certificates acknowledged by both the American Board of Medical Specialties (ABMS) and the American Medical Association (AMA).
A surgeon must pass a two-part exam administered by the ABO, which takes about one to two years to complete. The first part comprises a Written Qualifying Exam or WQE.
Board certification candidates must pass the written exam to be eligible for the second part of the exam. The second part is an oral exam.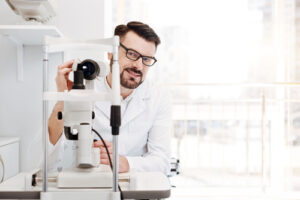 Candidates must also pass this exam to receive a certificate from the ABO. The ophthalmologist must also sign a pledge vowing to practice with compassion, respect, and integrity for the dignity of their patients.
Board certification demonstrates that a surgeon has exceptional skills and knowledge. It further proves that the ophthalmologist has undergone rigorous training to offer patients second-to-none care.
Board-certified surgeons are also called diplomates and must renew their certification every ten years. Renewing their certification demonstrates that board certification isn't something that is done once and then forgotten.
Surgeons maintain their certification by meeting the requirements for continuing education classes. In these classes, surgeons learn about the latest discoveries, research, and surgical or medical techniques that lead to improved patient care and vision quality.
Board certification combined with required continued education ensures that surgeons know and follow the latest developments and advances in their specialty. Board-certified surgeons are at the forefront of modern and state-of-the-art surgical techniques.
You'll receive the best care from a board-certified cataract surgeon as a patient. Some cataract surgeons may also claim to be board-certified when they are not, so do your research.
If you're a patient looking for a top cataract surgeon, verifying a surgeon's credentials is critical before choosing them. The American Board of Ophthalmology's website can confirm board certification online.
Certification Process
To become board-certified, an ophthalmologist must have finished:
Medical school
An internship
Their residency
Also, an ophthalmologist should have obtained their medical license to complete their board certification. The certification process usually takes about 18 months to 2 years or even longer.
During that period, the certification candidate will have received higher training in a subspecialty from a fellowship program or worked in an eyecare practice.
Why Board Certification Matters
There are many cataract surgeons to select from, making it more challenging to feel like you're choosing the right one. Yet, picking a cutting-edge surgeon is an important decision. With only one set of eyes, mistakes aren't an option.
While there are many things to consider, board certification is crucial when selecting a cataract surgeon. It shows that a cataract surgeon is skilled and experienced.
It also tells you that your surgeon is committed to providing patients with superior quality care. You can be sure you're receiving the best possible results following your cataract procedure with a board-certified surgeon.
Other benefits of selecting a board-certified cataract surgeon include:
Patient Safety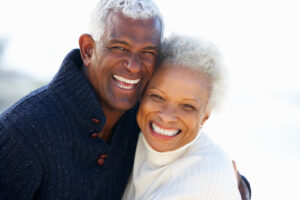 Board-certified surgeons are amongst the most experienced and safest cataract surgeons. They utilize the latest techniques and technology combined with evidence-based approaches to ensure the highest level of patient safety.
More Accuracy
All surgical procedures require precision for optimal results. The same is true with cataract surgery.
When you choose a board-certified cataract surgeon, you'll know that accuracy and precision is a priority. Board-certified surgeons invest in the most advanced technology to attain greater accuracy at every step of cataract surgery.
At Evergreen Eye Center, you'll find that we use advanced technology, including dropless cataract surgery, to help patients recover faster and reduce the chance of post-surgery complications.
Tailored Treatment
Every patient is different. For this reason, board-certified surgeons don't use a one-size-fits-all approach. They customize every cataract surgery to the individual needs of a patient.
Advanced Lens Technology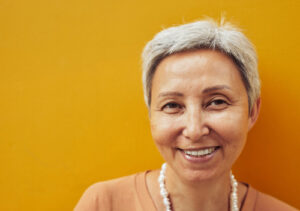 Aside from standard lens implants, board-certified cataract surgeons offer premium intraocular lenses (IOLs) with advanced lens technology.
Premium IOLs deliver unsurpassed visual outcomes. Before cataract surgery, the best surgeons help patients pick a premium lens implant.
They determine this using their eye measurements, information about their eyes' health, and lifestyle goals after cataract surgery. As a result, many patients can reduce their dependence on glasses while enjoying clearer, crisper vision.
Patient Empowerment
The finest surgeons understand that patient education is critical for success. These cataract surgeons empower their patients by providing them with the most up-to-date information about cataracts and cataract surgery.
They also answer questions or concerns about the procedure to help assuage nerves or anxieties. A well-informed patient will have a much better understanding of what to expect before, during, and after cataract surgery.
Board-certified cataract surgeons encourage patients to participate actively in their treatment with accurate information from start to finish.
Dedicated, Board-Certified Cataract Surgeons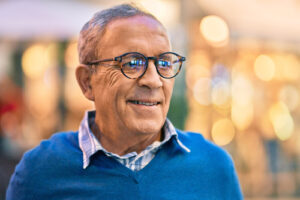 Board certification is the seal of approval for the finest eye surgeons. The highly experienced cataract surgeons at Evergreen Eye Center are board-certified by the American Board of Ophthalmology. When you choose our eyecare practice, you can be sure you're placing your vision in the most capable hands.
Are cataracts affecting your quality of life? Schedule your cataract consultation at Evergreen Eye Center in Tacoma, WA, now!