If you've seen an eye doctor, there's a good chance that you've seen an ophthalmologist. Knowing what your ophthalmologist does is essential if you need treatment for eye conditions or you're looking for someone to perform a procedure like LASIK or cataract surgery. Keep reading to learn more about what ophthalmologists do!
Why You Would Need To See An Ophthalmologist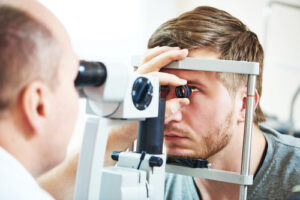 An ophthalmologist performs comprehensive eye examinations and is an expert in eye surgery. Ophthalmologists are also extensively trained and are medical doctors that attend medical school.
Having these credentials means they are qualified at diagnosing and treating a range of eye conditions like cataracts, glaucoma, and macular degeneration. These specialists treat injuries and disorders of the eyes.
An ophthalmologist may diagnose if you have a detached retina, perform LASIK surgery, and implant new lenses during cataract surgery or refractive lens exchange. Because of their extensive training, they can deal with almost any eye disease or problem.
Further, ophthalmologists can monitor your eye condition better than other medical professionals and adjust your medication and treatment as your condition changes. When it comes to degenerative eye diseases like diabetic retinopathy and age-related macular degeneration, an ophthalmologist can help preserve your sight.
Sometimes, these eye specialists are also skilled in plastic surgery that restores an almost natural appearance to damaged eyes. They utilize imaging technology, ultrasound, and laser for operating delicate eye tissues.
Other things ophthalmologists do include:
Teaching patients how to maintain healthy vision during eye exams
Directing or providing postoperative care
Performing and interpreting the results of clinical or diagnostic tests
Creating treatment plans depending on a patient's goals, history, severity and nature of eye disorder, and treatment benefits and risks
Prescribing and administering systemic or topical medications to manage pain and treat various eye conditions
When to See an Ophthalmologist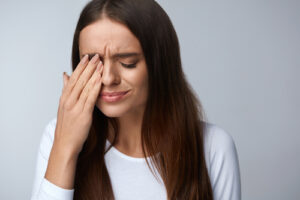 It's critical to treat your eyes with the utmost care throughout your life. After all, you only have one set of precious eyes.
Skipping routine eye exams or ignoring vision changes puts the health of your eyes at risk. Determining whether to see an ophthalmologist will depend on your symptoms and needs.
If you have a new or pre-existing eye condition that requires surgery or advanced care, it's best to visit an ophthalmologist.
Other signs you need to go to an ophthalmologist are:
Decreased vision or loss of vision
Sudden spots or flashes of light
Seeing distorted lines or lightning streaks
Having blurry vision, double vision, or seeing halos around lights
Changes in your field of vision like seeing black spots or shadows
You should also schedule an appointment with an ophthalmologist as soon as possible if you notice physical changes in your eyes like crossed eyes, pain, and eyes that turn up, down, in or out, or infections such as swelling, discharge, and redness.
If it seems like something is wrong with your vision, see your ophthalmologist as soon as possible. They'll be able to run tests and determine if anything out of the ordinary is occurring or rule out anything serious.
Questions to Ask an Ophthalmologist
If you're seeing a new eye doctor, it's important to ask them questions to determine if they are the right fit. After all, you need to feel comfortable with any new relationship, and your ophthalmologist is no exception!
Here are some helpful questions to ask at your appointment:
Are you specialized in a specific branch of ophthalmology?
There are a variety of disorders that can affect your eyes. So, it's good to know if your ophthalmologist of choice is experienced with your condition.
How many times and how successful have you been when you performed this particular procedure?
This is a great question to ask if you're thinking about having a procedure like LASIK. The eye doctor you're considering should explain the success rates and tell you why some procedures have complication risks.
Tips for Choosing an Ophthalmologist
Going to an ophthalmologist for preventative or early care can significantly minimize the possibility of permanent eye damage or vision loss. Below are tips to help you find the best ophthalmologist for you.
Research Credentials
It's vital to find a board-certified ophthalmologist. Certification tells you that the eye specialist has the necessary experience, skills, and training to offer quality ophthalmic care.
Also, verify the ophthalmologist has no record of disciplinary actions or malpractice claims. You can access this information on state websites.
Check Patient Reviews
Reading what other patients have to say about an ophthalmologist can shed light on what to expect when visiting them. Reviews can tell you about a patient's experience with booking an appointment, wait times, the office staff, the kind of attention and care given by the eye doctor, and more.
Remember to take any patient reviews, especially those you find online, with a grain of salt. Look at several to get a better feel of the practice and the ophthalmologist.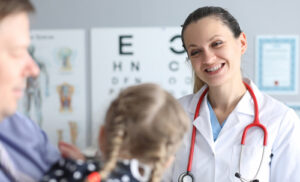 Referrals
The advantage of being given a referral by your optometrist or physician is that they may have a positive and established relationship with top-rated ophthalmologists who can handle your situation best and provide second to none eye treatment and care.
Find Out About Their Style of Communication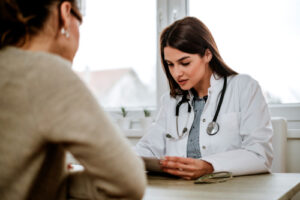 In your initial consultation, ask the ophthalmologist questions and take note of how they respond. Did you feel engaged or rushed? Were the questions answered in a way that ensured you clearly understood everything?
Was the ophthalmologist patient with you? Did you feel comfortable talking to them?
Find an ophthalmologist who supports your information needs, listens to you, and considers your preferences regarding your treatment and eye health.
Are You Looking for An Ophthalmologist? Choose Evergreen Eye Center
You cannot just trust your eye health to anyone, which is why you want an expert you can rely on for superior quality eye care. If you're searching for a top ophthalmologist, consider the team at Evergreen Eye Center.
The eye doctors at Evergreen Eye Center have the proficiency, experience, skills, and top-of-the-line equipment to deliver exceptional eye care to preserve your vision. Schedule your appointment at Evergreen Eye Center today!