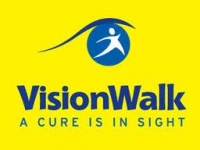 SEATTLE, Wash., October 22, 2012 – In the seasonally appropriate rain on Saturday, October 20th, Dr. Chung, along with his wife Katherine and a team of devoted volunteers from Evergreen Eye Center participated in the 2nd annual Washington VisionWalk held at Magnuson Park in Seattle. The 5K walkathon raised over $40,000 for research that aims to lead to preventions, treatments, and cures for retinal degenerative diseases.
Since the VisionWalk program started in 2006, tens of thousands have participated in events across the country to raise more than $23 million for blindness research. Dr. Chung and his staff from Evergreen Eye Center formed a team and were one of the top fundraisers at this free, family-friendly event.
The event helps fund research that aims to provide preventions, treatments, and cures for people affected by retinitis pigmentosa (RP), macular degeneration, Usher syndrome, and the entire spectrum of retinal degenerative diseases.
For more information on how you can support Foundation Fighting Blindness, please visit www.fightblindness.org/site/Page/Navigator/VisionWalk_Homepage.
Dr. Chung is a leading ophthalmologist in Pierce and King County and is part of the Evergreen Eye Center physician team which has practiced in Seattle, Federal Way, Auburn, and Enumclaw. VisionWalk is particularly important to Dr. Chung since his wife suffers from retinitis pigmentosa.