Are you tired of depending on your glasses or contacts to see clearly? If you qualify as a good candidate, LASIK can give you the freedom to see the world as you've always desired.
LASIK is a laser vision correction procedure that permanently corrects refractive errors, leaving you with crystal-clear vision that seems like something out of a dream.
Combined with a quick recovery and almost instant results, LASIK is one of the best decisions you can make for yourself. Getting LASIK now means you'll have plenty of time to make the most out of your summer.
Keep reading to learn why there's never been a better time to think about getting LASIK than right now!
More Fun in the Sun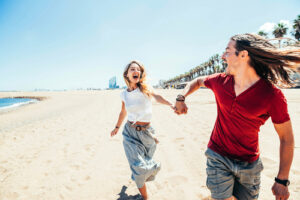 Summer means enjoying warmer weather, beaches, and more time outside. However, contact lenses or glasses can put a damper on your ability to have fun.
Swimming with contacts or glasses is off-limits, and if you want to have a beach day, sand can quickly get in your contact lenses and cause unwanted irritation. Even if you aren't dealing with sand, you may find that your eyes feel dry and itchy if you wear your contacts for too long.
After LASIK, you can soak up the sun without worrying about breaking or scratching your glasses or irritation due to your contact lenses acting up. Taking a dip in the ocean and pool will be much more convenient and exciting without glasses or contacts getting in the way.
You'll also have clearer vision, making it a cinch to snap a quick picture of your day without limits!
Easier Time Working Out and Playing Sports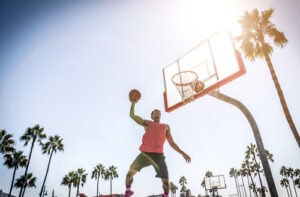 Do you hold back when playing your favorite sports and working out? The hassle of constantly dealing with glasses sliding down your nose or worrying about losing your contacts can be frustrating and distracting.
After LASIK, you can focus on your workout routine and keep your head in the game instead of spending most of your time fixing your glasses or being anxious about contacts getting in your way.
Enjoy Hassle-Free Travel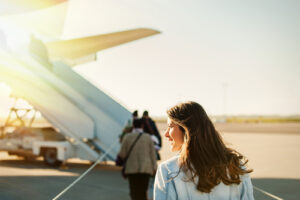 There's nothing like taking a vacation and traveling somewhere new during the summer. But the last thing anyone wants to deal with is the stress of remembering glasses, contacts, and the accessories you need to pack.
After LASIK, packing your glasses or contacts and contact lens solution will be a thing of the past. You'll be able to travel stress-free without thinking about what could go wrong, like breaking your glasses or losing a contact while on vacation.
Think of how much better your eyes will feel when you don't have to deal with dry air on the plane irritating your contacts! Once you've had LASIK, you can experience sharp, vibrant vision during takeoff and landing for years of vacations to come.
Increase Your Self-Confidence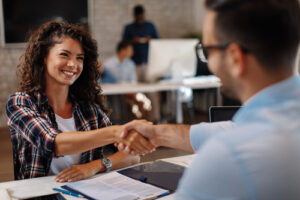 Do you dislike the way glasses make you look? If you can't wear contacts, or glasses make you feel self-conscious, LASIK can help you look and feel your best.
You can finally mingle and make friends, seek out new job opportunities, and go on dates with all the confidence in the world. Getting LASIK is one way of changing your life for the better.
By improving your vision, you may start seeing the world and everything around you in a new light.
Take Advantage of the Great Outdoors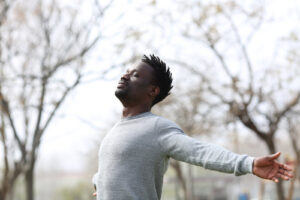 There isn't much room for visual aids for many outdoor activities. Fortunately, LASIK can enhance your outdoor experiences.
Hiking, camping, mountain biking, and other outdoor activities will be better with clear vision. Imagine seeing the stars, going bird watching, or taking a leisurely stroll without depth perception, blurring, or glare issues.
Your vision will seem clearer, allowing you to take in the most minute details you may have never noticed before. Thanks to LASIK, this kind of vision will become a reality.
Save Money
Although LASIK has an up-front cost higher than purchasing contacts or glasses, the vision correction procedure quickly pays for itself over time. Did you know that visual aids like glasses and contacts and their accessories cost $500 annually?
After only two years, most LASIK patients can pay off their procedure. Most choose to utilize flexible payment plans and financing options, which we offer at Evergreen Eye Center.
Choosing LASIK will save you a significant amount of money throughout your life, and more importantly, it's a fantastic way to invest in yourself.
Host a Barbeque for Family and Friends
There's nothing better during the summer than hosting a barbecue! But if you wear glasses or contact lenses, they can make things a little more complicated.
A barbecue may cause eye irritation if you wear contacts or make your glasses fog up. After LASIK, your barbeques will never be the same again. You can hang around the grill making delicious dishes with clear, unobstructed vision.
Experience More Allergy Relief
Summer can be challenging if you suffer from allergies and wear contacts. You want to be outside having the time of your life, but your eyes are red, itchy, and puffy.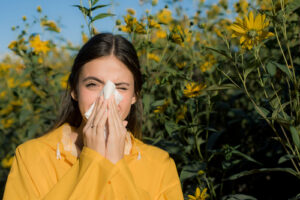 Summer is in the middle of allergy season, meaning there's a lot of pollen in the air. That pollen can land on your hands and is easily transferred from your hands to your contact lenses.
When inserting, removing, or adjusting your contacts, you may get pollen in your eyes. With pollen trapped under your contacts, your allergy symptoms will only worsen.
LASIK offers the perfect solution. It can help reduce allergy symptoms that your contacts exacerbate. If you've ever struggled with allergies and know that contacts are part of the problem, LASIK can help!
Make Your Morning Routine Faster
Nobody likes waking up in the morning and being unable to see. You're fumbling around to put on your glasses, or you need to put in your contacts.
You may also shower without being able to see anything. Once you get out of the shower, you need to take the time to put in your contacts. It can take several minutes to do this.
If you're like most people, mornings are rushed and frantic. You may have even put your contacts on inside out a few times!
Wouldn't it be a lot better if you could wake up and see? After LASIK, this will become your new reality.
Your vision will be clear without any aids to take time out of your precious morning routine. Take a deep breath and relax.
You have enough time to get out the door on time and even eat breakfast! With LASIK, you can look forward to a less stressful morning that starts with beautiful vision.
Are You A Good LASIK Candidate?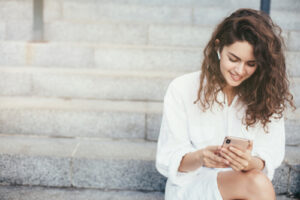 To ensure that LASIK is safe and effective, you must qualify as a candidate for the procedure. Here are some of the signs that you could be a good LASIK candidate!
Stable Prescription
LASIK can be ineffective if your prescription is unstable. Your prescription needs to be stable for at least a year before getting LASIK for the best outcomes.
Healthy Eyes
Your eyes should be healthy. Certain eye conditions may mean you can't get LASIK. Some recurring eye infections or other conditions like glaucoma and keratoconus can increase your risk of complications during and after LASIK.
Your Corneas Should Be Thick Enough
LASIK involves removing a small amount of corneal tissue to correct refractive errors. Your cornea should be thick enough to safely remove tissue and reshape your cornea.
If you have thin corneas, you may not be suitable for LASIK.
These are only some of the factors that go into determining LASIK candidacy. The only way to know if you're a good LASIK candidate is to schedule a LASIK consultation at Evergreen Eye Center!
Isn't it time to find out if you could have a summer of great vision ahead of you?