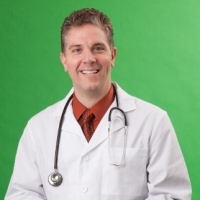 Federal Way, WA, May 28, 2013 –Last week, Evergreen Eye Center's Dr. Brad Frederickson and CEO Rick Boudreau spoke at a Federal Way Chamber of Commerce breakfast networking event. This event was focused on 'Eye Safety in the Workplace' and 'New Technology for the Aging Eye'. Evergreen is proud to sponsor community events and appreciates the opportunity to educate our cherished community on eye care concerns at all levels.Here at Evergreen Eye Center, we enjoy being a resource for the community and would like to thank the Chamber for giving us the opportunity to engage with Federal Way business leaders and share our knowledge.
More info about Dr. Frederickson:
One of the first 500 physicians in the nation recognized as a Diplomate of the American Board of Optometry, Dr. Frederickson specializes in routine medical eye care and provides follow-up care for cataract and refractive surgery patients. As an optometrist licensed by the state of Washington, he can examine, diagnose, and treat many diseases and injuries of the eye. To receive his Doctor of Optometry degree, Dr. Frederickson completed four years of undergraduate study and four years of optometry school at Pacific University in Forest Grove, Oregon. Dr Frederickson also completed a one year Residency Program at the Cataract and Refractive Surgery Center in Reno, NV. Dr. Frederickson is certified by the American Board of Certification in Medical Optometry and is a member of the American Optometric Association and the Optometric Physicians of Washington. He joined the team at Evergreen Eye Center in 1994.