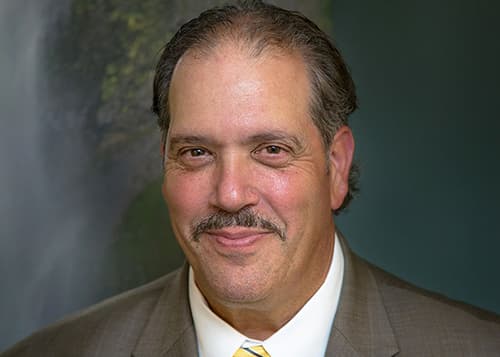 Dr. Santoro is a third-generation eye doctor; he developed a deep respect for the care provided by his father to his patients, seeing firsthand how vision can affect a patient's quality of life immensely. His approach is to put the Patient first, listen to their needs and do whatever he can to make a positive difference.
Dr. Santoro received his OD degree from Pacific University College of Optometry and continued his professional educational trajectory attending law school and graduating with a JD degree from Seattle University School of Law. Dr. Santoro specializes in medical eye care and provides follow up care for post-op cataract and LASIK patients. He also serves as an adjunct instructor with Pacific University College of Optometry offering an on-line medical-legal course. Recently, Dr. Santoro was awarded the People's Choice Award—an award that recognizes a healthcare provider by their peers for being highly competent in their specialty, for being a consummate team player and for being a mentor to other providers and staff.
Dr. Santoro chose to practice at Evergreen Eye Center for the opportunity to work with a highly competent, professional group of physicians in the diagnosis and treatment of medical conditions of the patient and for the opportunity to be part of a dynamic team that works together to preserve the gift of sight for all of the Evergreen Eye Center patients.
Board-Certified: WA State Board of Optometry, MT State Board of Optometry
Certifications: Advanced Certification of Therapeutic Medications, Allegretto Wavefront Laser, B&L Zyoptic, Visx Customvue Wavefront Laser
Residency: Preceptorship: Whidbey Island Naval Station Hospital
OD: Pacific University College of Optometry
JD: Seattle University School of Law
BS: Pacific University
Member: WA State Society of Healthcare Attorneys, WA State Bar Association, MT State Bar Association