Eye Doctor Seattle, WA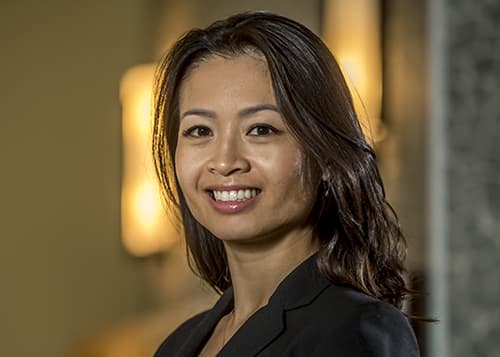 Meet Dr. Bui:
Board-Certified: American Board of Ophthalmology
Certifications: LenSx® Femtosecond Laser
Fellowship: Medical Retina, Doheny Eye Institute, University of Southern California, Los Angeles, CA
Residency: Ophthalmology, Illinois Eye & Ear Infirmary, University of Illinois at Chicago, Chicago, IL
MD: University of Washington School of Medicine, Seattle, WA
BA: Psychology, with Distinction, University of Washington, Seattle, WA
Member: American Academy of Ophthalmology, Washington Academy of Eye Physicians & Surgeons
Expertise: Medical retina specialist and board-certified ophthalmologist
Experience: Has helped more than 10,000 people see their best and protect their eye health.
Passion: A Seattle native, Dr. Bui chose to become a physician because she desired to make a positive difference in the lives of others. Later, she chose a career in ophthalmology because of its blend of medical and surgical techniques.
Educates: Has authored several articles in peer-reviewed journals, written chapters in eye care textbooks, and given presentations at various institutions and professional conferences.
Languages: She is fluent in Vietnamese as well as English
Bedside Manner: Bonds with patients and puts them at ease with her friendly nature and commitment to their needs.
Technology: Dr. Bui also is an experienced cataract surgeon who uses today's most advanced, patient-friendly techniques.